All this for all the guys that not believe how i get the certificate..
Now i guide you to get your certificate and key from
Imobile.com.cn
. And you'll get your cer after 3 hours.
Now let you go to imobile website at
http://isign.imobile.com.cn/
And do this steps.
Step 1: Register an account.
Fill in the required fields in register form as screenshot.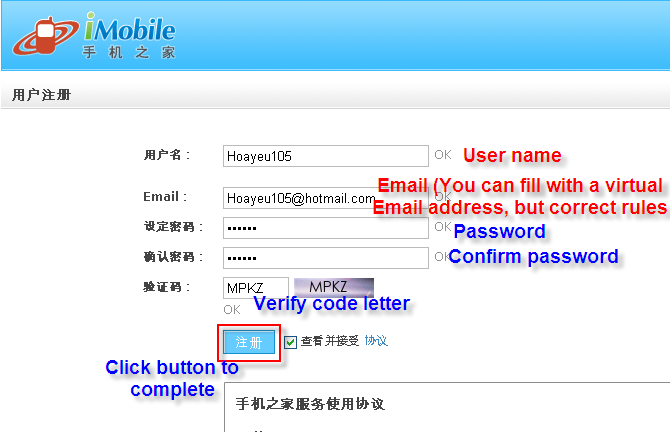 With simple register and very fast, and successful. Next Step 2
Step 2: Apply your imei
After register successful, the system redirect you to this location. Klick the green button
And now you will enter your imei in textbox, then klick button.
System report your apply successful as shown below
Now, you only need waiting...
Then 3 hours, you go back and Login your account
Select the second tab to view the result. If system displays same this image, you can download cer + key
Congratulate you!!!


Thanks everybody!!!

If you lucky u can get your own cert in a minute..